Data Collection & Front Line Activity Tracking

You can't manage what you can't measure, and you can't measure what you can't track.  For many companies, collecting the data that could help optimize operations is just too painful.  Passport inTrack enables the capture of detailed labor and job activity data such as job start/stop, hours allocated to specific tasks, associated quantities and results, and job status… all on the spot and without disruption, online or offline.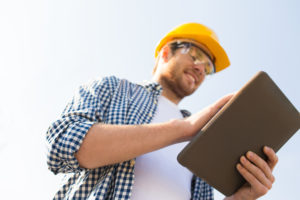 Benefits of real time activity tracking:

Improve job costing & billing

Gain visibility & control

Track, measure and manage

Location aware tracking & triggering

Automate labor tracking for mobile employees
Switch Modes to suit your working environment:
inTrack offers flexible modes of operation to work the way your employees work.
Group Mode  – for managers of a team to record activities data with a single click
Kiosk Mode – for employee teams without a manager nearby, to capture data for the team.
Individual Mode – for employees who work independently to efficiently record information about their activities.
Capabilties:
Enhanced usability

Powerful crew selection & management features

Easy signature capture

Supports multi-language

Streamlined data entry and validation

Automatically recalls previous day's entries on projects to reduce data entry time

Copy feature to copy to a future day to reduce data entry time

Bar code and badge scanning

Verification via drop down lists, bar code scanning, RFID and biometrics

Flexible and sophisticated data capture

Supports both online & offline data collection

Supports both start & stop and duration based data collection

Supports both real-time and after the fact data collection

Supports daily approval & signature capture

Supports CA meal break requirements

Seamless integration with Kronos Workforce products